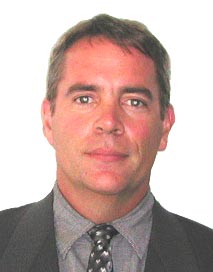 I know a lot of nutty wackos out there like to attach their fears and dream to their savoir, professional mayoral election loser, Walter Moore and maybe some of you wackos can tell him to grow up and get over Zuma Dogg, already. They mayoral election was over months ago.
First of all, Walter isn't really as sharp as he tried to lead you to believe. I've been immersed with most of the activists around town, and it
isn't
Walter Moore who has the information that knocked Zuma out, early on, like the Neighborhood Council and other front-line community members. When you go to a DWP oversight meeting or NC meeting or Planning and Land Use Meeting or any community meeting...HE AIN'T THERE. AND HE DOESN'T HAVE THE WATCHDOG INFO THAT MATTERS. But he searches and mines for the little
"gotcha stuff" that annoys us all and the talk show hosts like to laugh about. (NOT THAT IT IS GOING TO SAVE THE PENSION MONEY IN WALL STREET OR WORK TOWARD FIXING THE DWP PIPES AND FIXING THE BUDGET. BUT, if you want to know a lot of things that are going wrong and a lot of finger pointing, Walter is YOUR guy!
He comes up with some stuff, but again, have you ever seen him at one of your meetings, BESIDES when he shows up during his losing mayoral campaigns?
WHAT HAS HE EVER DONE BESIDES RUN FOR OFFICE? I MEAN, REALLY.
He makes fun of me and others for going to council every day, and using the excuse that some of us (him) have to work for a living. FINE...but does that mean you can NEVER, EVER attend a meeting (council or otherwise)?
Walter has sent me numerous emails in the past telling me what a fantastic job I am doing out there and what a tremendous service I provide, adding, if I only took off my hat and glasses, wore a suit and drop the act, I would be a real force. WELL, I did that Walter. (LOL!)
But in the media he just CANNOT TAKE that he is many times mentioned with me in articles. Today he referred to me as a "fool" on Ron Kaye's blog. And he's always posting on sites like Daily News, "why do I get lumped in with 'him' (me)."
Walter, you should be honored to be mentioned along with me, because the people love what I do and admire the effort. YOU, don't do squat except use people, like the Shaws for your (Fill In The Blank's) Law that you were just waiting to push for your election.
So I think today would be a good day for that bitter, racist clown Walter "Wacko" Moore to move on with his life and stop defining himself by having to whine about Zuma Dogg.
AND GO DO SOMETHING FOR SOMEONE OTHER THAN YOURSELF FOR ONCE WALTER. YOU'RE NOT SO SPECIAL. AT LEAST YOU'RE NOT ANY MORE SPECIAL THAN ANY OF THE PEOPLE YOU LOOK DOWN ON.
We'll end it here, but if you INSIST on dragging this out...I'll continue. YOU WILL LOSE. BECAUSE THAT'S WHAT YOU ARE...A LOSER. Next time you are quoted or have something to say, try to say it without having to define yourself in contrast to me. Just say what you have to say and complain about what you want to complain about and point fingers where you want to point them. WE KNOW...YOU ARE A SERIOUS GUY WHO IS BETTER THAN ME AND YOU DON'T WANT TO BE COMPARED TO ME AND YOU ARE IN A LEAGUE OF YOUR OWN AND YOU WENT TO HARVARD AND ARE A LAWYER. WE GET IT. JUST SAY WHAT YOU HAVE TO SAY WHEN YOU HAVE SOMETHING TO PUSH AND TRY TO LEAVE MY NAME OUT OF IT. I know whenever I need to know something that matters, your name is always left out.